To Kill a Mockingbird
The show To Kill a Mockingbird has now finished….
Set in Maycomb, Alabama in 1934,
To Kill a Mockingbird
has provided American literature with some of its most indelible characters: lawyer Atticus Finch, the tragically wronged Tom Robinson, Atticus' daughter Scout, her brother Jem, their housekeeper and caretaker Calpurnia and the reclusive Arthur "Boo" Radley. For the past six decades and for every generation, this story, its characters and portrait of small-town America have helped to, and continue to, inspire conversation and change.
Harper Lee's enduring story of racial injustice and childhood innocence has sold more than 45 million copies of the novel worldwide. 2020 marked the 60th anniversary of its publication.
This new play by Aaron Sorkin, which made its West End debut at the Gielgud Theatre in March 2022, is based on Harper Lee's Pulitzer Prize-winning novel, and directed by Bartlett Sher.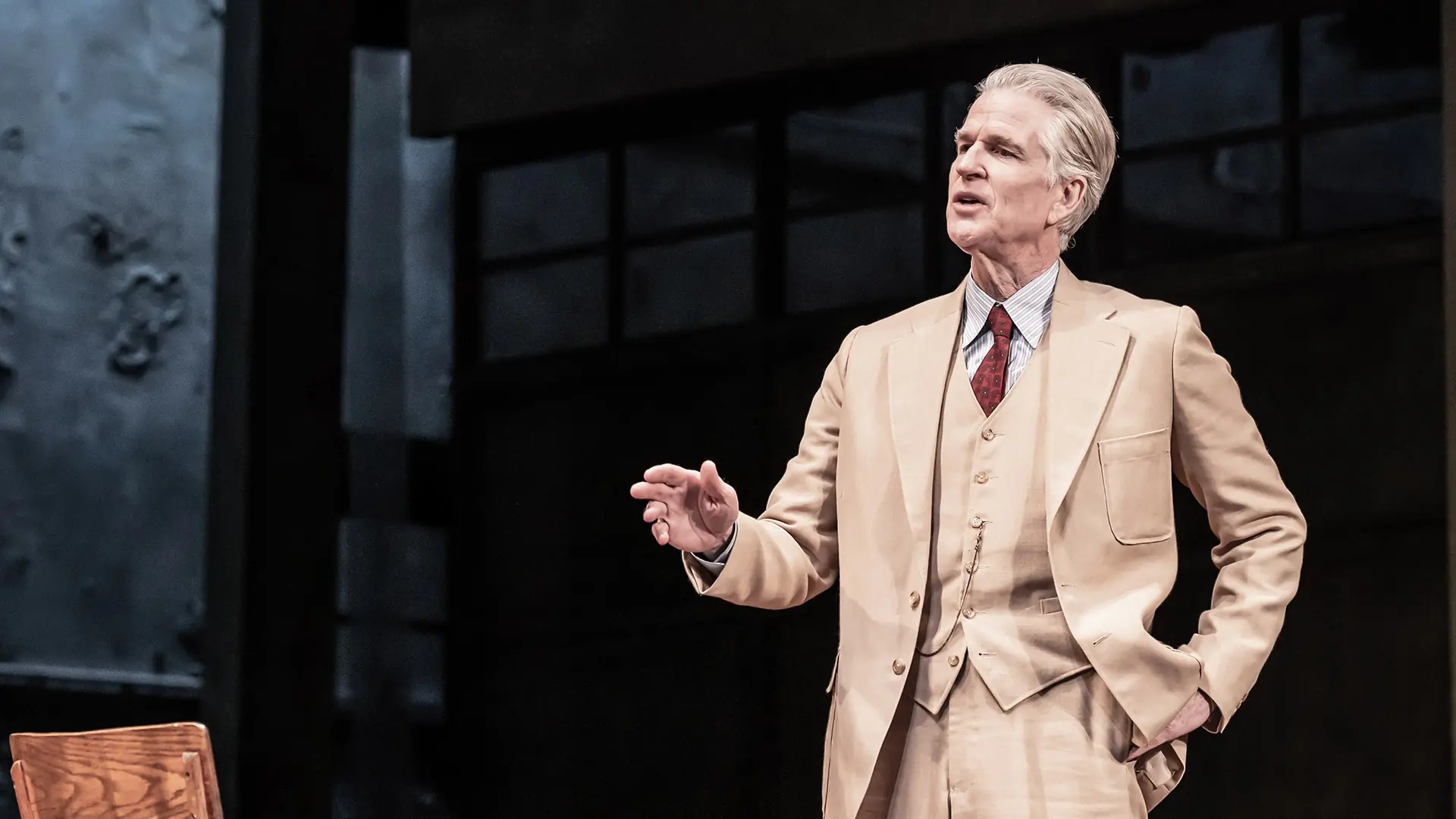 Joining Sher and the original Broadway creative team – Miriam Buether (Set), Ann Roth (Costume), Jennifer Tipton (Lighting), Scott Lehrer (Sound), Adam Guettel (Original Score), Kimberly Grigsby (Music Supervision) and Campbell Young Associates (Hair & Wigs) – are Serena Hill as Casting Director, Hazel Holder as Voice & Dialect Coach, Titas Halder as Associate Director, Rasheka Christie-Carter as Assistant Director, Tavia Rivée Jefferson as Cultural Coordinator, and Candida Caldicot as Musical Director.
Matthew Modine and Cecilia Noble will lead the new company of this critically acclaimed production. Matthew Modine and Cecilia Noble are joined by Cheryl Burniston, Colin R Campbell (Mr Roscoe/Dr Reynolds), Jack Crumlin, Alan Drake, Max Ferguson, Phillipa Flynn, Ellis Howard (Dill Harris), Jason Hughes (Bob Ewell), Niamh James, Julie Legrand, Nigel Lister, Sam Mitchell (Jem Finch), and George Telfer. The new company will begin performances on 21 November, 2022. Remaining in the company are Harry Attwell (Mr. Cunningham/Boo Radley), Helen Belbin (Miss Stephanie/Dill's Mother), Niall Buggy (Judge Taylor),
To Kill a Mockingbird
Reviews
"Utterly riveting and revelatory. Blazingly captures the zeitgeist."

The Daily Telegraph
"All rise for a magnificent 'Mockingbird'. A powerfully uplifting theatrical event of sheer emotion and moral force."

Evening Standard
"'Mockingbird' soars anew in Sorkin's blistering adaptation. Spellbinding."

Daily Mail